HAS' Gallery on West Pearl
New Show Opening Next Friday September 9, 2022      5-8pm
Two Sides to Every Story-Eco Prints
Featured Artist: Carolyn Maul
Supporting Artists Chris Bower and Ron Weiss
Friday September 9-October 31, 2022
Show Opening Reception: Friday September 9, 2022     5-8pm
Show Hours every week after the Opening:
Fridays 4-7 pm      Saturdays 11- 2 pm.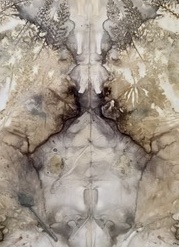 on a different note…
Do you want to fulfill your Volunteer Requirements for Hollis Arts Society?
Sign up to work a 3 hour shift at our West Pearl Street Gallery by contacting Carolyn@CarolynMaulStudioArt.com
100 West Pearl St, Nashua NH    Hours:   Friday  4-7pm     Saturday 11-2pm
We will continually make Calls for Art as the year goes on and in our monthly newsletter you will find various opportunities to participate in the Gallery as well as to be a part of other local events. 
Members only opportunity…Update your membership and invite others to join!
Show your Art…Become a Member Today!