100 West Pearl St, Nashua NH
Our Thanks to Dee Haddad for stepping up as Chair Person for the 'Gallery at West Pearl' Committee!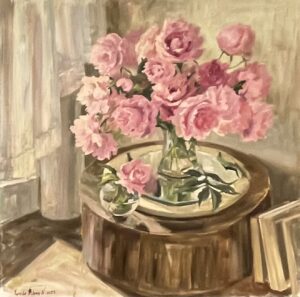 Currently Member Group Show
Artist Cafe at our Gallery on West Pearl
The following dates coincide with Events happening at the new Nashua Performing Arts Center,
Located around the corner from our Gallery on West Pearl.
Saturday April 1,  11:30am – 1:30pm
Saturday April 15, 6-8pm
Friday April 21,  6-8pm
Saturday April 22, 3-5pm
Saturday April 29th,   2-4pm
Request for participating Artists to attend as many dates as possible when the Gallery is Open during NPAC Events.
Artists sell themselves first and then the artwork to buyers.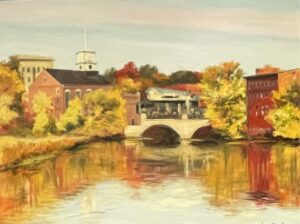 The Gallery at West Pearl is a Members Only Art showing Opportunity.
Artists requirements include framed art, short Artist Bio and headshot, and working shifts to staff the Gallery.
Staffing schedule will be created once all submissions have been received.
Prices of your artwork should include a 25% Gallery Commission.
on a different note…
Do you want to fulfill your Volunteer Requirements for Hollis Arts Society?
Sign up to work a 3 hour shift at our West Pearl Street Gallery by contacting Carolyn@CarolynMaulStudioArt.com
100 West Pearl St, Nashua NH    Hours:   Friday  4-6 pm     Saturday 11-1 pm
Members only opportunity…Update your membership and invite others to join!
Show your Art…Become a Member Today!