100 West Pearl St, Nashua NH
HAS' Gallery on West Pearl
100 West Pearl St, Nashua NH
Art Show Opening Sunday June 25th 1-3pm
Featured Artists Pat Hurd & Natalia Yuresko-Belous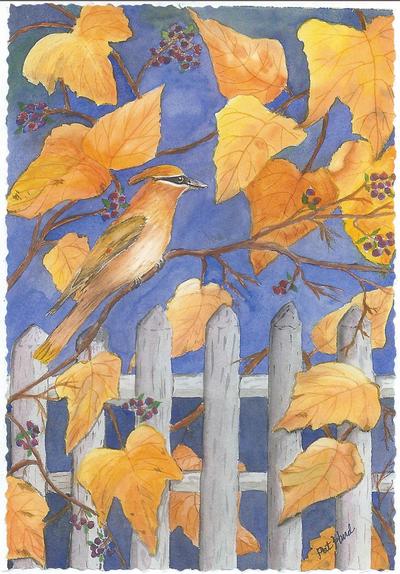 Pat Hurd Artist's Bio:
After a successful career in nursing Pat retired in 2004 and took her first art class at Rivier University in the RISE program. Pat's love is watercolor and pen & ink drawing. She joined the Hollis Arts Society and soon was appointed as Director of Sales & Marketing and then elected President for the following three years.
Her work has been exhibited in galleries in NH and MA. She has illustrated a book of poems, and is currently learning to play the harp. Each December 24 in the afternoon Pat along with her instructor and other student harpist play in the lobby of Catholic Medical Center in Manchester, NH.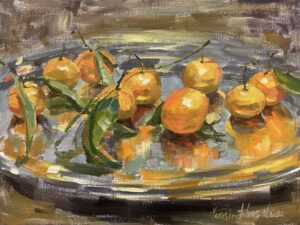 Natalia's Artist Bio:
Natalia Yuresko-Belous shows her talent in expressions of her art from her life in the Ukraine to her new home in New Hampshire.
Natalia is a recognized Ukrainian artist recently relocated to Southern New Hampshire.
She is a graduate of the Pedagogical University of S. Ukraine where she began group
showings and exhibitions in 1998. In 2000, she had her first solo-exhibition at the Bely's
Museum of Fine Arts in the Chronomorsk, Odessa region. In 2008 she opened an Art
School and Gallery in her historic hometown of Bilhorod-Dnistrovskyi, Ukraine. In April
2022, sadly leaving their Ukrainian lives behind, Natalia and her immediate family
moved to the United States and is presently settling into Southern New Hampshire. She
is a new and welcomed member of the Hollis Arts Society.
Natalia works in the genre of landscapes, still life, portraits and mural paintings
expressing her visions to the canvas and her meaningful art visons to the viewer's eyes
and minds.
In her her first major art exhibition in America at the Nashua 'Gallery at West Pearl' she
is looking forward to a wonderful new chapter in her life to share her passion and art
with a newer and welcome audience. The exhibition features numerous paintings and is
on display until 30 May.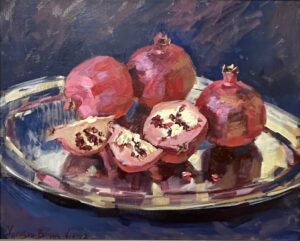 The Gallery at West Pearl is a Members Only Art showing Opportunity.
Artists requirements include framed art, short Artist Bio and headshot, and working shifts to staff the Gallery.
Staffing schedule will be created once all submissions have been received.
Prices of your artwork should include a 25% Gallery Commission.
on a different note…
Do you want to fulfill your Volunteer Requirements for Hollis Arts Society?
Sign up to work a 3 hour shift at our West Pearl Street Gallery
by contacting Dee Haddad deekev0990@gmail.com
100 West Pearl St, Nashua NH    Hours:   Friday  4-6 pm     Saturday 11-1 pm
Members only opportunity…Update your membership and invite others to join!
Show your Art…Become a Member Today!